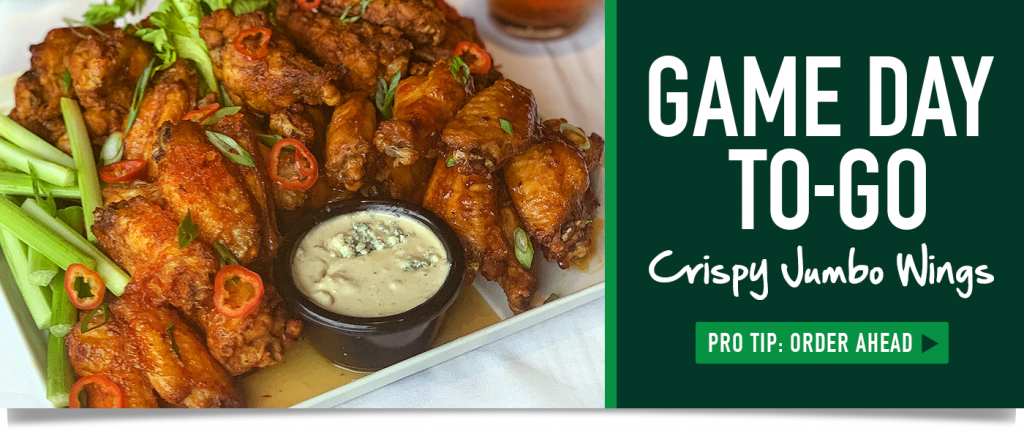 Big Game Day Wings
Pickup Sunday, 2/7
(24) Crispy Jumbo Chicken Wings with 5 Flavor Choices: Nashville Hot — House Buffalo — Habanero-Lime — Sweet Chili — Tijuana (our traditional wings). Choice of: 1 flavor per order or 2 flavors (12 wings per flavor) per order. Served with celery, blue cheese and ranch.
Pro Tip: Order Ahead for Pickup
To Order Wings for 1/24, Click Here
The Top 10 Restaurants in Myrtle Beach, South Carolina
The Culture Trip
January 2021
Carolina Roadhouse makes food fun with its generous portion sizes, comfort food dishes, and creative drinks menu. Its speciality dish is the 'Killer Dog,' a grilled foot-long hotdog piled high with French fries, homemade chili and cheese. The decor is similarly exuberant, and the open kitchen allows diners a peek behind the scenes. The main feature is the wraparound bar, and numerous tables clustered around a towering palm tree.